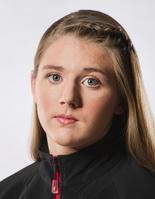 For the fourth time at the Parapan American Games, Kingston swimmer Abi Tripp finished fourth Thursday, this time in the women's 100-metre freestyle for athletes with an S8 disability.

It's an impressive international debut for Tripp, a 14-year-old member of the Kingston Y Penguins club.

Thursday morning in the Scarborough Games aquatic centre, Tripp was second in her heat in 1 minute 16.09 seconds, the fourth-fastest qualifying time overall.

In the afternoon final, Tripp took more than a second and a half off that time, as she stopped the clock at 1:14.43, leaving her just 2.6 seconds off the podium.

American Mallory Weggemann won the race, in another personal-best time, 1:10.02. Tripp was the second-best Canadian.

Thursday's final was Tripp's last race of the Games. She took part in five events, with her other fourth-place performances coming in the 200-metre individual medley, the 100-metre breaststroke and the 50-metre freestyle.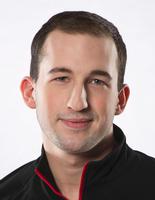 Christopher Sergeant-Tsonos

Kingston's other Parapan Am swimmer, Christopher Sergeant-Tsonos, was fifth in his final individual race of the Games, the men's 100-metre freestyle for athletes with an S8 disability.

His time was 1 minute 5.95 seconds. Armando Andrade of Mexico won the gold medal in 1:01.54.

Sergeant-Tsonos, who has a bronze medal in the 50-metre freestyle at his second Parapan Am Games and a pair of fifth-place finishes from his five events so far, will be part of Canada's team Friday in the men's 400-metre medley relay.