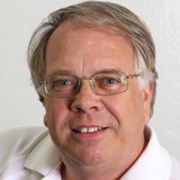 I guess we'll see.

When the brochure arrived the other day with information about renewing season tickets for the coming Queen's University football season, the eye of the Commerce grad cum thrift monger went, as you may expect, directly to the price.

People had been wondering how much seats in the new stadium would cost. Some of us had mused that it would be reasonable to expect some kind of increase. It would seem appropriate to pay more to sit in a brand new facility than it did in the old place.

One would have thought, however, that a need to reward the faithful who had inhabited a barely adequate place for a dozen or more years—a facility that had become downright decrepit in the last two—would have mitigated against an increase that would be too substantial.

Yikes.

One hundred and seventy-nine dollars.

Per seat. For four games.

In a spot where $160 bought you a pair a year ago.

That, boys and girls, is a 125 per cent increase.

It's an insult, an outrage, a slap in the face—a fine way to say thank you to people who had put up with a stadium that was so badly maintained for the last decade, most of it had come to be structurally condemned.

At least, that was the immediate reaction.

As if the team itself hadn't done enough lately to alienate its fan base, asking your most loyal fans to pay almost $45 per game, even for a premium seat, to watch a team that has won one championship in the current century, to pay for a bunch of stuff a person who just wants to watch the game may or may not want? Surely this would lead to a revolt to make the Bolsheviks look like Cub scouts.

It's still outrageous, but apparently it's what the people wanted.

Tuesday night, on the first opportunity for season-ticket holders to renew, there was nary a dissenting word in the house. A team that sold 400 season tickets for the 2015 season sold 170 on the initial offering. Jeff Downie, the director of business development and operations in the athletics department at Queen's, confided he believes all of the prime seats in the new stadium—the golds—will be sold to subscribers.

That would be about 1,000 season ticket holders, an increase of—wouldn't you know it—about 150 per cent.

Downie allows that he expected there would be some "sticker shock" over the new pricing structure, and he says he has received some pushback, but not a lot. On any number of levels, he seems quite comfortable justifying it.

He believes it's what people wanted.

"We had 11 focus groups," he said, and the message from each one was loud and clear: "Charge more and give us better service."

You get what you pay for, evidently was the sentiment. "For $80, people were putting up with the old stadium," Downie said, but they wanted more.

"The trick is for us to deliver."

It's not out of line, he suggested to places like Western ($139 for the top season ticket) or McMaster ($125). The unsaid difference, of course, is those teams are always good. Queen's, Downie said, wants to set a new standard for Ontario university football; charge the highest price for the best spectator experience.

He's halfway there.

In addition to the focus groups, Downie said his group conducted surveys, engaged a ticket consultant and worked with something called the football management committee, which, he said, fully supports the new ticketing regime.

It breaks down like this:

• For $179 per seat, fans can sit between the 40-yard lines, in a "bucket" plastic seat that, at 22 inches, is as wide as they come. You also get 50 per cent off the price of a parking pass, first option at said pass, as well as first refusal for tickets to any other events being held at the stadium. There will be "in-seat hospitality," access to special events with players and coaches, discounts off merchandise and—get this—season tickets to Queen's hockey, basketball, volleyball and soccer games.

• For $109 you get a seat between the 40-yard line and the back of the end zone, on the either side, and a bunch of stuff that should be automatic with any season ticket.

• For $69 per seat you can sit in the end zone, and get 10 per cent off merchandise.

What will things be like for fans in the brave new world of Queen's football?

• People's choice: The thing that drew outright applause from those gathered Tuesday was pretty basic: bathrooms. There will be adequate facilities, Downie said, with amenities that will bring them all the way up to the standard of the 1950s, with hot water coming out of the taps and everything.

• About the parking: The lot to the east of the stadium (where the tennis courts used to be) will have room for 280 cars, and you will have to pay to park there. Fifty dollars for the season, first come, first served, first option to gold ticket holders. No one will be able to park there without a pass, which means you can arrive five minutes before game time and be assured of a place to park. Otherwise, parking will be, as Downie said, as before, which means poor, at least since Miklas-McCarney Field was built on what used to be the stadium's largest parking lot. Though, last night, Downie said he was receptive to exploring ways of shuttling fans with mobility issues from more distant parking lots.

• Single-game tickets: Haven't been costed yet, but will be in excess of $50 for golds, if any remain available, which means that, believe it or not, the gold level season ticket is a bargain. The single-game price for blues and reds remain undetermined.

• Student tickets: There will be no student section. In the past, the east section was reserved for students, who were admitted free of charge in the regular season, as part of their student fees. It's a tradition that dates to the original Richardson Stadium on the main campus, and it's sad to see it die, but students haven't exactly been keeping up their end of the bargain. The idea is to offer tickets free of charge to the first 400 students who enroll online for each game. They will sit in Section 108, an end zone section. For Homecoming, there will be 2,000 seats set aside for students. This will be interesting, since there would almost never be as many as 400 students for a typical game, but 4,000 or more for Homecoming is routine. Of course, students could pay to sit with the general population. Can't wait to see the reaction of the townie who one day has to sit behind the Centurion.

• Tickets for the other sports: Are transferable. So, if you are prepared to commute from out of town four times each fall to watch the football team, but wouldn't walk across the street to watch Queen's play hockey, you can let someone else use your tickets. In fact, the athletics department is exploring ways to have season-ticket holders donate their unwanted tickets to organizations like the Boys and Girls Club.

• Access: There will be just one public entrance to the stadium, on the east side. It will be completely accessible. A concourse will run around the top of the stadium, and fans will access their seats from above.

• Will there be a parade of alumni? With no track for the returning alumni to walk, one of the grand traditions of Homecoming will disappear. However, "we're committed to have one," Downie said Tuesday, in some form, and athletics is working with alumni affairs to come to a solution to keep the event alive. There will be no glad-handing with students, however, since the stands start six feet up from ground level. That's sad.

• Sidelines: Queen's was one of the last teams in Ontario to have both players benches on the same side of the field. In the new configuration, the visitors will be on the east side, the home team on the west—press box—side. That's too bad, because with the old configuration, the stick crew was on the far side of the field for the whole game, and everybody could see them. Now they'll be working amid the players for most of the game, and, since they alternate, for half the game one team won't be able to see them. Why the change? Apparently the head coach asked for it. Wanted more room on the sideline, Downie said. To do what? Not sure.

• In-seat hospitality: This one is interesting. Downie said Tuesday they haven't nailed this one down, whether you will give a menu card to a host or hostess, who will bring your snack to your seat, or vendors will be bringing hot dogs and popcorn through the aisles—probably not hot dogs, I don't think you vend prepared food like that in Ontario; at least, they don't at the Rogers Centre, and I'm sure if they could they would.

• Who gets all the extra money? Downie said Tuesday the money from tickets is completely for "operations." Of the increase, nothing is going to pay off the remainder of the cost of the stadium, he said, and presumably nothing will go directly to the team itself.

The one significant difference from the general arrangement is that in past years, fans could opt up to the premium ticket package from any seat in the house, but you could just buy your seat if you wanted to. Now, if you want a good seat, you have to take all the ancillary crap that goes with it, no choice.

That still burns. If I want to buy a t-shirt, I'll buy a t-shirt; if I want to go to a hockey game, I'll go to the hockey game. Queen's may see all this extra stuff as 'value added,' but it's only valuable if the person receiving it wants it. Otherwise, it's like being made to pay for the purple pinstriping on your new car. Sorry, sir, like it or not the car comes with purple stripes.

It was also disappointing—let's face it, infuriating at first—to learn I wouldn't have first crack at the equivalent of my old seats. Instead, on Tuesday you were given a number as you arrived and that was the order in which you were allowed to select your new seats.

As it turned out, the seats most closely located to my former seats—top row, in front of the press box, on the aisle—were taken by the person who had card No. 1. I was No. 17.

Talk about conflicted. A ridiculous price increase—you can get season tickets for the Toronto Argonauts, also moving into a new stadium this season, for $193—dubious treatment as a long-time ticket holder, being made to pay for a bunch of stuff I don't need or want, versus a guaranteed seat for Homecoming, in a new stadium, with hot water in the bathrooms to watch a team that has given me some of my fondest memories in sport.

Ultimately, yes, I did renew.

Give it a year, we figured, to see what transpires. Only fair. Give the alma mater a chance to prove itself, see that it can preserve the traditions in a reasonable form, turn the canned music off, let the band play, keep concession prices reasonable, give us a scoreboard we can read. Maybe the home team will even be worth watching.

As Downie said, Queen's is setting the bar high, on purpose. Now it's up to the university, both the events folks and the football coaches, to show they're capable of putting on a show worth $45 a pop.

Like I say, we'll see.