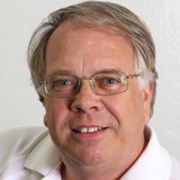 It was a catch phrase from a long-ago television game show of which current members of the Queen's Golden Gaels likely have never heard.

On Saturday, though, they'll be asked to respond to it, nonetheless.

Will the real Queen's Golden Gaels please stand up.

The show was called To Tell The Truth and it ran for 12 years on network TV. In it, one contestant had an interesting story to tell; two others were imposters, trying to convince a celebrity panel they were the real person. The panelists quizzed the contestants and tried to decide which one was telling the truth. Prizes were awarded based on how many of the panelists the imposters could fool.

Saturday, we'll discover which of the Queen's teams we saw in October was the imposter: the one that was so brilliant and showed such promise in upsetting previously unbeaten—and unbeaten since—Guelph, or the one that narrowly beat perennial bottom feeder York and was positively dreadful last week in losing to Laurier?

Before the teams determine that on the field for what almost certainly will be the last time at Richardson Stadium, here are some questions that might help you to decide.

1. Can the Gaels cope with the loss of Jesse Andrews? The leading rusher in Canada when he went down with an injury in Queen's fifth game, despite the coy veil of secrecy the Gaels have placed on his medical chart, I'm more likely to play Saturday than Andrews is. Indeed, he's likely got knee surgery in his future. Is that a big deal? He did rush for 178 yards when he played against Carleton on opening day, and his 85 rushing yards in the third quarter turned the tide in a game the Gaels trailed 14-0 and 20-14. He's a fearless back who punishes opponents and would doubtless be welcome, but he didn't play in the victory over Guelph. That Queen's could have its finest hour without him suggests his absence might not be a decisive factor, but you wonder how much more comfortable his opponents are, pinning their ears back on the pass rush, when he's not there.

2. What was the deal with Guelph, anyway? Simply, the Gaels were set on evening a score from last year when they were flat-out embarrassed by a 66-0 whipping at Guelph. You couldn't have imbued this Queen's team with more resolve if you'd stolen the grease pole, kidnapped the principal and built a monastery on Aberdeen Street. There were players in that game who may never again play at the level they performed that day. It might be impractical to expect that kind of display every week.

3. Can the Gaels recover that drive? Based on recent history, not likely. If escaping York by the narrowest of margins didn't wake them up, why should we think the poor showing against Laurier will? It's only an eight-game season; you can only hit the snooze button so many times before you finally have to wake up.

4. Is the shoe on the other foot? There's a sign as the players enter the Ravens locker room that reminds them they're 0-2 against Queen's since rejoining the league. You can extrapolate the kind of drive the Gaels gained from their game at Guelph last year to the Ravens, who were put out of the playoffs last year by Queen's, and had a loss to Queen's this year cost them home field for this game. The Ravens are playing for more than a berth in the semifinals here; they have a score to settle, too.

5. From where will the pressure come? This is perhaps the biggest tactical and strategic question for Queen's, which sacked the opponent's quarterback just a dozen times this year. Nobody in the OUA had fewer sacks, and the Gaels had a week to figure out how to get after the other team's quarterback without compromising either their pass coverage or their run defence. After all, they're going against Jahvari Bennett, who rushed for 1,008 yards this year, including 145 the first time against Queen's, and the Gaels can ill afford any concessions there. If anybody in the country can adapt on the fly, it's Queen's players—they're bright and proud—but more often than not the Gaels put as many as eight players in just their second year on the field to defend at any given time. Can brains and heart overcome their shortcomings in experience, size, speed and strength? Queen's teams have done it before.

6. What's up with Nate Hobbs? After being the picture of poise in the first six games of the season, to a degree well beyond a player in his sophomore year, Hobbs has thrown six interceptions in the last two games, after just having thrown two in the six games to that point. Like pitchers who suddenly figure out the young batter can't hit a curve ball at his knees, have opponents had the opportunity to identify things to exploit they couldn't have seen until Hobbs had played a few games? Or will Hobbs have learned lessons the last two weeks that will help him to overcome whatever has been ailing his game? He was far too good in the early part of the season to think that isn't possible.

7. Can the Gaels protect? Hobbs will not have the chance to display any such progress, though, if he can't remain upright. He's been sacked 34 times this year—not counting all the times he's been rushed, or forced to run for his life—and that has to be taking a toll on his confidence, if not his body. Whether it's by doing something better, or differently, Queen's simply has to improve when it comes to protecting him.

8. Was everyone spoiled? Perhaps the victory over Guelph was not a step in the gradual maturation of a young team, as fans wanted to believe, but an aberration in a learning curve steeper than anyone understood. Has that win now become a millstone around the team's neck, as players strive to get back to a level it's unrealistic for them yet to achieve? Maybe 5-3, hosting a playoff game, is exactly where this team should be at this point in time, a place we'd all have been delighted with but for the euphoria of the Guelph game.

It would be too bad if the very game that showed the Gaels how good they can become, instead becomes something they dread being reminded of. Indeed, how they perform today will do much to reveal the truth about not only where they stand, but the direction this team will take in the future.