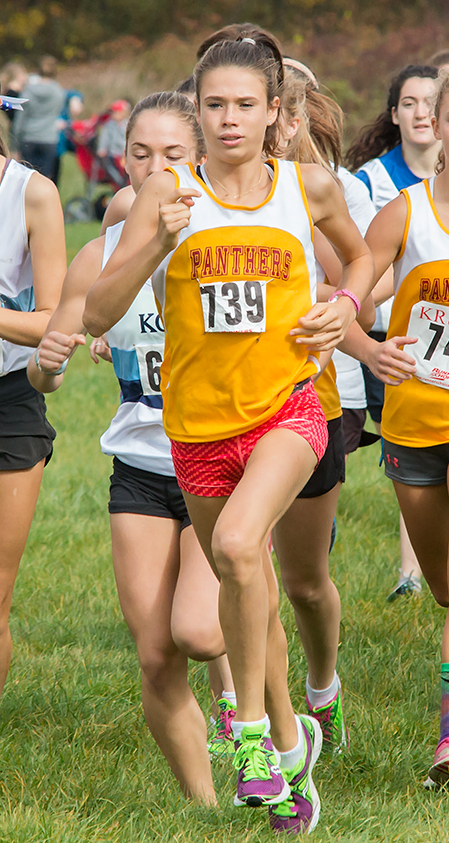 Kingston runner Branna MacDougall has trips to Colombia and China in her future, as a member of Canada's junior cross-country team, after she finished fourth Saturday at the national championships at Jericho Beach, Vancouver.
MacDougall, who earlier last month won the Ontario high school senior girls cross-country title, completed the six-kilometre junior women's race Saturday in 22 minutes, 51 seconds. Hannah Woodhouse of Meaford, Ont., won the event in 22:22.
A member of the Physi-Kult group, MacDougall was just eight seconds behind the silver-medal pace of Jennie Baragar-Petrash of Winnipeg.
Fifty-five runners competed.
In the senior men's race, Jeff Archer of Physi-Kult was 11th in 32 minutes 55 seconds, 38 seconds behind race winner Chris Winter of the Speed River club in Guelph. Among the other Physi-Kult runners in the 10-kilometre event, Alex Wilkie was 17th (33:17), Jeffrey Costen was 24th (33:33) and Blair Morgan was 31st (34:01) in the 70-man field.
Ben Workman of the Kingston Achilles group was 14th in the junior boys race, completing the eight-kilometre course in 27 minutes, 33 seconds. Justyn Knight of the University of Toronto Track Club won the race in 26:25.